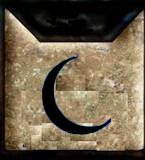 DarkClan
finds their roots from a joining between a ShadowClan and ThunderClan pair after
The Last Hope
. The leader of the time was Darkstar, who, along with his mate, got enough cats to join him in an expedition to find a new home. They settled on the island in the island's Rainforest, and proceeded to learn how to effectively live there.
These cats are known to be quiet, strong, and quick, all needed behaviors to make it effectively in their region.
To the south is StormClan , to the west, ForestClan , and diagonally to the south is SandClan .
Main Rankings

Flashstar

BrownPelt

Medicine Cat

Edit
Featherstone
Cats in the Clan
Featherstone
Shadowblaze
Stormfang
Flecksoul
Acornpelt
Rosetail
Daisystone
Stormpaw
Starlingkit
This clan is in Vampiresswolf's forum
To see a list of all cats, visit the Cat Directory.
Community content is available under
CC-BY-SA
unless otherwise noted.